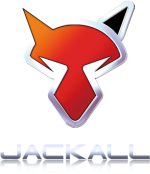 January 15, 2015
Known for his spinnerbait expertise, Alabama pro Alex Davis – aka 'The Spinnerbait Kid' - is now looking forward to using Jackall ASKA square bill and Bling 55 crankbaits while competing this year on the FLW Tour. Davis will be casting a large assortment of Jackall hard baits and soft plastics, adding the premium lure maker to his powerhouse list of supporters that includes Shimano, G. Loomis, PowerPro, Ranger, Humminbird, Power-Pole and T&H Marine.
  "It's great for my on-the-water confidence knowing that I'm using nothing but top-quality tackle and boating gear," said Davis. "And when it comes to Jackall, the attention to details shines instantly right out of the box. The baits perform as designed, and I just know that they catch fish – I'll look forward to casting them into the right areas in hopes of showing off big bags on the FLW Tour in 2015."
Along with the Jackall crankbaits, Davis noted his anxiousness in hooking some kicker bass on Super Eruption spinnerbaits, and when the situation calls for it, drop-shotting with Cross Tail Shad and Super Pin-Tail soft plastics.