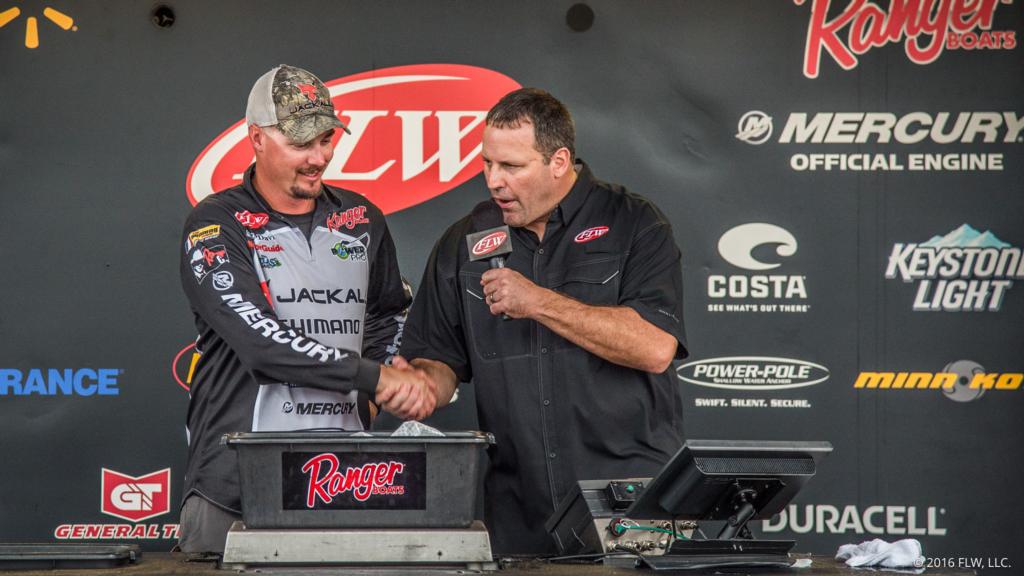 Image courtesy:

Alex Davis clung tight to his second-place spot with a 9-pound, 2-ounce catch on day three.
Like others, Davis saw his hot spot cool down substantially today, sending him scrambling to cobble together a limit just to stay in the hunt going into day four.
"I think I might have burned them all up," Davis says of the bass on the magical place that produced back-to-back 20-pound-plus limits for him on days one and two. "I mean, that area was no bigger than these two weigh-in tents, and I caught 40 bass out of it. The place is not that far off the main lake. It's actually the first clear water off the main lake. So maybe a new group will pull in there overnight. I've at least got to check it again tomorrow."
To salvage his day, Davis went out into the hayfields and tossed a weightless Jackall Flick Shake Worm to catch a limit.
"I needed something just to guarantee me a ticket to the final day," he says. "It only took 40 minutes to catch them, but it's hard to get past about 10 pounds fishing that way right now."