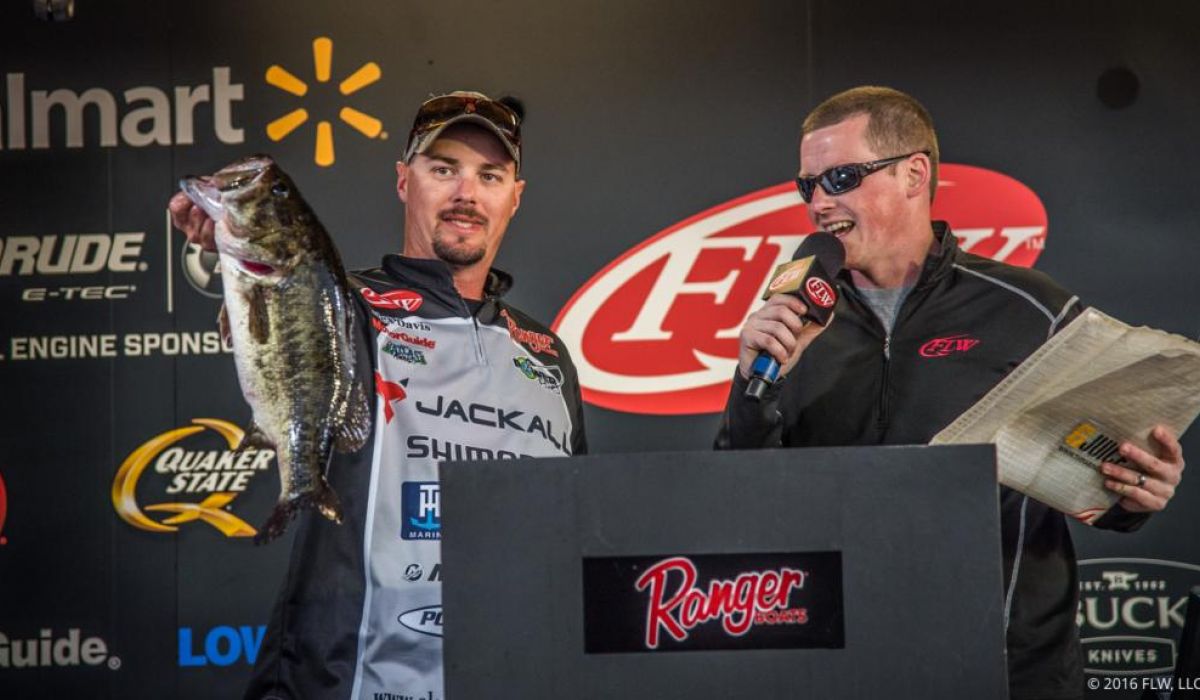 Photo Courtesy FLW
Alex Davis bettered his position on the Big O on day two by nearly duplicating his day one weight of 21 pounds with 20 pounds, 15 ounces today.
Davis has discovered a small clear-water area in the lake's south end that is just several hundred yards from the main lake. Fish are funneling into the tiny area to spawn, and Davis is picking them off as they come in and set up on beds.
"This little place is no bigger than a couple of boats put together," Davis says. "It's protected from the wind by land, and the beds are so thick it looks like bream bedding."
The only problem for Davis is that the beds are mottled together back behind some of the thickest stuff Okeechobee has to offer.
"The water is clear, but I can't really sight-fish because the beds are hidden back in all the stuff," he says. "I'm having to meticulously pick it all apart just to get a lure down in there to them. And when I get one on, it's complete chaos trying to get it back out of the junk."
For that reason, Davis has had to upgrade his tackle substantially.
"I started with 17-pound-test line in practice, then went to 50-pound-test braid yesterday. Today I went to 80-pound braid," he adds. "The stuff is gnarly."